Hampshire Livery Stables & Livery Yards - Full, DIY, Grazing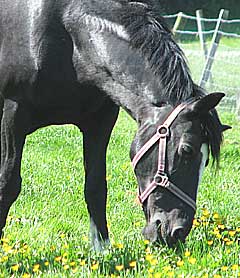 The Livery yards and stables in Hampshire we listed here offer varying equestrian facilties including cross country courses, indoor and outdoor schools, grazing, horse walkers, off road riding and show jumps with livery options from full to d.i.y and grass livery.
We have listings for horse and pony livery in stables and equestrian centres in Alresford, Alton, Andover, Basingstoke, Bramshill, Brockenhurst, Eastleigh, Emsworth, Fordingbridge, Havant, Hayling Island, Liphook, Liss, Lymington, Lyndhurst, Ringwood, Romsey, Southampton, Tadley, Winchester, Waterlooville
Abbey School Of Equitation - Southampton
British Horse Society Approved Livery Yard with BHS Qualified Staff. Full, Part & Schooling Livery with Large Boxes and Outdoor Floodlit school. All Year round grazing and turnout.
Abbey Fruit Farm, Grange Road, Netley Abbey, Southampton, SO31 5FF
Telephone: 02380 454100
Bittles Farm Livery Stables - Waterlooville
Fareham Rd, Hambledon, Waterlooville, Hampshire PO7 4QW
Telephone: 023 9263 2096
Bow Lake Equestrian Centre - Eastleigh
Portsmouth Road, Fishers Pond, Eastleigh, SO50 7HF Telephone: 023 8069 5775
Brantwood Stables
Brantwood, Wangfield Lane, Curdridge, Southampton SO32 2DA.
Phone: 01489 784942
Broadoak Stables - Eastleigh
Internal stables on rubber/shavings, Post and railed paddocks, 20 x 60 silica sand and rubber floodlit school , horse walker, grooming bay / washroom, Heated tack room and 24 hour supervision.
Broadoak Stables, Mortimer Lane, Fair Oak, Eastleigh, Hampshire, SO50 7EA.
Mobile: 07990 586 418 Tel: 02380 696 423 E-mail: info@broadoakstables.co.uk
C A Bennett - Bluebell Farm - Andover
Full, part and D I Y Livery service with indoor and outdoor schools - 24 hour care Bluebell Farm, Penton Grafton, Andover, SP11 0RR Telephone: 01264 772341
Chilling Barn Riding Centre - Southampton
Chilling Lane, Warsash, Southampton, Hampshire SO31 9HG Phone: 01489 572232
Coldharbour Park Farm - Liss
London Road, Rake, Liss GU33 7JJ Telephone: 01730 893100
Cockscombe Farm Livery - Winchester
D Davies, Cockscombe Farm, Twyford, Winchester SO21 1QX. Phone: 01962 712115
Cross Oaks Livery and Training Yard - Romsey
Cross Oaks Farm, East Wellow, Romsey, Hants SO51 6DR Telephone: 01794 323499
Decoy Pond Farm - Brockenhurst
Beaulieu Road, Beaulieu, Brockenhurst, SO42 7YQ Telephone: 023 8029 2652
Eastmoors Farm - Ringwood
Eastmoors Lane, St. Leonards, Ringwood BH24 2SB Telephone: 01202 872302
Flagstaff Livery Stables - Winchester
Flagstaff Stables, Clarendon Way, Winchester SO22 5QL Tel: 01962 854051
Ganders Livery Yard - Bordon
Old Park Farm House, Main Rd, Kingsley, Bordon GU35 9LU Tel: 01420 476969
Hall Lands Stables - Eastleigh
Hall Lands Lane, Fair Oak, Eastleigh SO50 7EF Telephone: 07753 86341
Hart Equestrian Centre Limited - Hook
Riverside Farm, Hares Lane, Hartley Witney, Hook RG27 8AD Phone: 01252 849575
Hazelbank Stables - Liphook
Hazelbank, Iping Road, Milland, Liphook, Hampshire GU30 7NA. Phone: 07090 808808
Headmoor Farm (S L Oppenheimer) - Alton
Headmoor Farm, Headmoor Lane, Four Marks, Alton, Hampshire GU34 3ES.
Phone: 01420 588211
Hern Gate Farm - Fordingbridge
BHS Approved Livery Yard with 24 hour supervision.
HernGate Farm, North Gorely, Fordingbridge, New Forest SP6 2PB.
Telephone/Fax: 01425 653653
Homestead Farm - Stockbridge
North Houghton, Stockbridge, Hampshire SO20 6LG Telephone: 01264 811526
Hurstbourne Equestrian Centre - Whitchurch
Full, Part, Semi Part, and Grass Livery. Facilities include international sized indoor arena and large outdoor and smaller indoor arenas. Off road riding 5 mins from A34 and A303 - Competitions held regularly.
Hurstbourne Equestrian Centre, Manor Farm, Hurstbourne Priors, Whitchurch, Hampshire Phone: 01256 895599
Ipley Manor Stables - Southampton
Ipley, Marchwood, Southampton, Hampshire SO40 4UR. Phone: 023 8084 8815
Jamesmead Farm - Eastleigh
DIY, Part, Full and Schooling Liveries in a small friendly yard with a large sand schooland next to a bridleway - Owner on site.
Jamesmead Farm, Crowdhill, Winchester Road, Fair Oak, Eastleigh, Hants.
Phone: 02380 601976 Email: susansandy06@aol.com
Jenny Green Lane Stables - Medstead
All types of livery available on a competition / livery yard. Large indoor, brick built stables, 60m x 20m menage, Post and Rail Paddocks , Excellent hacking.
Medstead, Hampshire Please Contact Zoe on : 07718 743464
www.jennygreenlane.co.uk
J K Wason- Emsworth
South Lane Farm, South Lane, Woodmancote, Emsworth, PO10 8PT
Telephone: 01243 372080
Liberty Livery - Romsey
Full and Part Liveries and Children's Riding Lessons. Indoor School
East Wellow, Romsey, Hampshire SO51 6DR Telephone: 07768 171388
Little Leigh Equestrian Centre - Havant
Prospect Lane, Havant, Hants PO9 5NJ Telephone: 023 9241 3687
L N P Livery - Alton
Hawthorne Cottage Farm, Willis Lane, Fourmakrs, Alton, Hants GU34 5AP
Telephone: 07732 981241
Lyde House Liveries - Hook
D.I.Y Livery yard - flood lit 60 x 20 Menage , Horse Walker, Grazing and off road riding.
Greywell Road, Up Nately, Hook, Hampshire RG27 9PJ, Telephone: 01256 762887
Maywood Polo Centre Limited - Winchester
The Old Stables, South Wonston Farm, South Wonston, Winchester SO21 3HL
Telephone: 07970 697593
Moundsmere Livery Stables - Basingstoke
Moundsmere, Basingstoke RG25 2HE Tel: 01256 389598
Oakpark Equestrian - Eastleigh
Winchester Road, Fair Oak, Eastleigh, Hants SO50 7HD Telephone: 02380 466911
Pinkmead Farm Equestrian Centre - Southampton
BHS Approved Equestrian Centre with 55 loose boxes and 40 acres of grazing, a large indoor arena, a 40 x 60 metre outdoor arena, cross-country courseand a full set of show jumps in a jumping paddock
Pinkmead Farm Equestrian Centre, Kings Corner, Botley, Southampton, SO30 2HA
Phone: 01489 783087
Quob Stables - Southampton
Church Croft Farm, Durley Brook Road, Durley, Southampton SO32 2AR
Telephone: 02380 694657
Rawlins Farm - Tadley
Rawlins Farm, Charter Alley, Tadley, RG26 5PU Telephone: 01256 851326
Rookery Farm - Eastleigh
Portsmouth Rd, Fishers Pond, Eastleigh SO50 7HF Telephone: 01962 777727
Sandbridge Arabians Limited - Alton
New Park Farm, Abbey Road, Medstead, Alton, GU34 5PB Telephone: 01420 563305
Sinah Warren Livery Yard - Hayling Island
Ferry Road, Hayling Island, Hampshire PO11 0BZ Telephone: 02392 464845
Severals House Stables - Alresford
Severals House, Swarraton, Alresford SO24 9TQ Telephone: 01962 736032
South Sway Farm - Lymington
South Sway Lane, South Sway, Lymington, SO41 6DL Telephone: 01590 682649
Springwood Grange
Axmansford, Tadley, Hampshire RG26 5SB Telephone: 0118 9821975
Stockbridge Riding School and Livery
British Horse Society Approved yard overlooking The Test Valley In Hampshire. ,Two Floodlit Arenas and direct access onto the Stockbridge Downs.
Contact John or Phoebe Wrayton - email: john@srsls.demon.co.uk
Timsbury Manor Farm Stables - Romsey
Full, Part and DIY Livery.
Timsbury Manor Farm Stables, Stockbridge Road, Timsbury, Romsey, Hants SO51 0NE
Telephone: 01794 368172, Mobile: 07940 830797
Valesmoor Farm - New Milton
Holmsley Road, Wootton, New Milton, Hampshire BH25 5TW Tel: 01425 614487
Valley Farm Livery Stables - Emsworth
Monks Hill, Westbourne, Emsworth, Hants PO10 8SX Telephone: 01243 372315
Wellcroft Livery Stables - Bramshill
Joe Redhead, Wellcroft Livery Stables, Wellhouse Lane, Bramshill, Hook RG27 0RJ
Telephone: 01189 731442
Whitestone Stables - Waterlooville
Furzeley Road, Waterlooville, Hants PO7 6TX Telephone: 02392 262180
Wickham Stables and Stud - Fareham
The White House, Wickham Common, Fareham PO17 6JQ Phone: 01329 832035
Willowdown Farm Livery Yard - Basingstoke
Willowdown Farm, Oakley Road, North Waltham, Basingstoke, Hants RG25 2BU
Telephone: 01256 398324
Yew Tree Farm Livery Stables Limited - Lyndhurst
Ringwood Road, Stoney Cross, Lyndhurst SO43 7GN. Phone: 02380 812281
---
---
Hampshire Stables - DIY, Full and Part livery yards, grazing and livery stables for horses in Hants.