Insuring your Horse - Advice on Buying Equine Insurance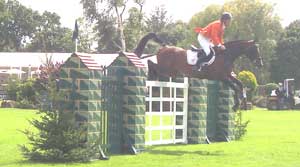 Horse insurance is a specialised type of insurance policy that provides insurance cover for horses, riders, horseboxes and trailers for accidents, 3rd party claims, loss of uses, vets fees, theft and other options. There are a variety of options available from most equine insurance companies.
With equine insurance, as with most things in life, you tend to get what you pay for.
Choosing to buy a cheap equine insurance policy to cover your horse for claims for veterinary fees or loss of use may not be the best value or the best choice.
A good equine or horse insurance company will pay out on claims quickly and do not hide exclusions in the small print to avoid paying out in full on your insurance claim.
When choosing an equine insurance policy its a good idea to ask several people that you know for their advice and personal experience with their own horse insurers.
Purchasing a good equine insurance policy will give you the peace of mind to know that if your horse has an accident, falls ill, is stolen or causes damage to someone elses property that you will be able to make decisions on what is the right treatment for your horse or pony following full advice from your vet and not make decisions based on what you can afford if you do not have insurance.
In addition most equine insurance policies will insure your horse against third party claims where your horse or pony is involved in any damage to property or injury to a person in an accident.
Most insurance companies will provide cover for legal advice in the event of a claim.
Most Common Claims on Horse Insurance Policies

Veterinary fees for illness
Vet fees due to an accident
Death caused by an illness
Death due to an accident
Damaged or stolen saddlery, rugs and tack
Permanent incapacity or loss of use
Public liability
Theft or straying
Dental cover - horse or rider
Personal accident to rider

Events that Equine Insurance Policies can cover

Loss of your Horse or Pony if it is stolen
Death or destruction of your horse or pony on humane grounds due to an accident or illness.Permanent Loss of Use
Payment of Veterinary Fees arising from accidental injury or illness
Third Party Legal Liability
Theft or damage to Saddlery, Tack, Rugs and Horse-drawn vehicles
Personal accident
Personal Liability

Making a Horse Insurance Claim

Phone your equine insurance company as soon as possible to let them know that you may be making a claim and explain what has happened.

They will send you a claim form.

If claiming for veterinary fees your vet will also need to fill out part of the form.

Your veterinary practice may charge you a fee for completing an insurance claim form.

Your insurance policy does not usually cover this fee.

Advice on How to Choose a Good Horse Insurance Policy

Ask friends who are horse ownersabout their experience with Equine Insurers - were they easy to deal with, were they sympathetic, did they offer good advice, did they pay out within a reasonable time etc?

You could also ask your local veterinary practice for advice on choosing a company that they have a good opinion of.

Decide exactly what type of equine insurance cover you will need.

Get and carefully compare several quotes from different specialist equine insurance companies.

Check for exclusions and limits on insurance claim payouts.

Don't make your decision on a choice of insurance on price alone.

Equestrian Activities Covered by Horse Insurance

Most Horse Insurance Companies provide insurance policies that cover different types of use.

Make sure that you get the correct insurance coverfor your horse.

Activities that your horse or can usually be insured for include: Breeding, Showing, Gymkhanas, Show jumping, Arab Racing, Dressage (at different levels), Pony Club and Riding Club Events, Hunter Trials, Driving, Racing, Cross Country Team Chasing, Novice to Advanced Eventing, Long Distance Riding, Polo, Hunting, Hunter Trials.

Insurance premiums will vary according to the level of competition that your horse or pony is competing at.
Insuring your Horse - Advice on Buying Equine Insurance and choosing the best equestrian insurance policy for a horse or pony